LEARNINGEXCELLENCE COLLEGE INTERNATIONAL
Welcoming you to International Education at its Best!
World Class Education

Study at a diverse and dynamic International School for EDEXCEL & Cambridge Examinations

We are not competitors of other international schools, institutes and colleges. Our commitment in teaching is 100% with well-trained, skilled and professional staff. Our concepts are entirely new and methods of teaching are entirely different. They are designed, based on the effective results of years of educational research done here in Sri Lanka with over seventy overseas students from five different countries. These modern methods of effective teaching are exactly designed to meet the needs of the 21st century student and achieve outstanding success in public examinations and communication skills.
Our objective in teaching is typically accomplished through a formal approach to learning, including a course of study and lesson plan that provides knowledge and improve thinking skills. When deciding what teaching method to use, we consider the student's background knowledge, environment, and their learning goals as well as standardized curricula as determined by the relevant examining body.
We help students develop their Critical Thinking ability which is purposeful and reflective judgment about what to believe or do in response to observations in answering accurately in public examinations. Critical thinking involves determining the meaning and significance of what to do concerning a given inference or argument, determining whether there is adequate justification to accept the conclusion as true or false. Critical thinking gives due consideration to the evidence, the context of judgment, the relevant criteria for making the judgment well, the applicable methods or techniques for forming the judgment, and the applicable theoretical constructs for understanding the nature of the problem and the question at hand. Critical thinking employs not only logic but also a broad intellectual criteria.
So, we train students to perform well in their examinations and produce excellent results with our innovative and constructive teaching methods.
Do not miss out on this wonderful opportunity. Come. Talk to us. See the difference. Find out more on the teaching methods and facilities we have to offer.
A New Dimension To Learning
We teach for professional American & British examinations.
Our main objective is to offer students in the classroom, a friendly, purposeful and non-stressful atmosphere enabling them to develop their abilities and achieve their maximum potential. We are actually taking students away from the old, standard and boring methods of teaching and introducing a much more meaningful and a discussion type of study method.
With
a smooth and relaxed learning environment,
w
e help each student discover his or her potential by encouraging a discussion style of teaching for all subjects whereby enabling maximum output at a very young age.
With a high success rate we have proved that our new innovative teaching methods are highly effective and interesting for even the student who resents studying.
Consultants for International Examinations
Learningexcellence Foundation is an educational institute based in Sri Lanka facilitating
students sitting for international examinations worldwide.
©

1999 Learningexcellence Foundation
All rights reserved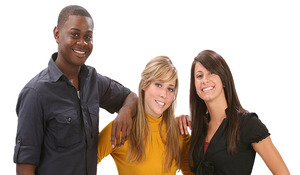 Education to Real International Standards
There are many characteristics, techniques, etc. that make for a successful teacher. These may be as varied as the teachers themselves. However, there are certain time-tested attributes, characteristics, and practices that contribute immensely to teacher success.
All students have had hundreds of teachers in their lifetime. A very few of these teachers they remember as being exceptionally good. What are the qualities that combine to create an excellent and memorable teacher? Why do some teachers inspire students to work three times harder than they normally would, while others inspire students to skip class? Why do students learn more from some teachers than others?
What is more? Our result-oriented teaching certainly helps provide high grades in professional examinations!
BACKED BY INTERNATIONALLY RECOGNISED PROFESSIONAL EDUCATIONALISTS
Having only four students in a class, we are taking your child away from the old and standard form of tuition, offering a friendly and a purposeful atmosphere, so that students can achieve their maximum potential.
Education to highest international standards.
Our academy is engaged in the business of providing high standard education services and training pertaining to professional examinations such as the EDEXCEL (University of London) and the Cambridge (University of Cambridge) Ordinary Level and Advanced Level examinations, AS (Advanced Subsidiary) and A2 Level examinations – of the GCE/GCSE/iGCSE Syllabuses, IELTS (International English Language testing System – General & Academic), TOEFL (Teaching English as a foreign Language -PBT & iBT), SAT (SAT Reasoning Test – formerly Scholastic Aptitude Test and Scholastic Assessment Test), SAT ll (SAT Subject Tests), TOEIC (Test of English for International Communication), GMAT (Graduate Management Admission Test – Verbal & Quantitative), GRE (Graduate Record Examination – Verbal & Quantitative), University of Cambridge ESOL Programmes – YLE - Young Learners English (Young Learners English Test), General English Exams - KET (Key English Test) - Council of Europe Level A2, PET (Preliminary English Test) - Council of Europe Level B1, FCE (First Certificate in English) - Council of Europe Level B2, CAE (Certificate in Advanced English) - Council of Europe Level C1, CPE (Certificate of Proficiency in English) - Council of Europe Level C2, Professional English Exams - BEC (Business English Certificate), TKT (Teaching Knowledge Test)- University of Cambridge Teaching Awards (Cambridge English Language Courses for Children & Adults - Examinations administered by The British Council), City & Guilds ESOL Courses and other professional development courses, etc.
We are registered in Sri Lanka under Business Names Ordinance and Incorporated by Business Names Statute No. 4 of 1990.
Business Registration No. W89398
Our Service Name is LEARNINGEXCELLENCE and is registered under National Intellectual Property Office of Sri Lanka.
Individual Trademark Registration No. LK/T/1/151625
List of Services: Educational Services Worldwide
Our Brand Name is LEARNEXCEL and our Motto is LEARN

EXCEL

SUCCEED which are also registered under National Intellectual Property Office of Sri Lanka.
Individual Trademark Registration No. LK/T/1/151626
List of Services: Educational Services Worldwide